The part has been manufactured by laser fusion to be used on the front axle of a sports car.
#Sports car manufacturer #Porsche has printed the integral housing of an electric drive unit for the first time with a 3D printer.
The unit, which will contain an electric motor and a gearbox, has been printed in aluminum alloy powder using a technology of laser fusion.
The powertrain housing has passed all quality and stress tests without any problem, communicates the company.
#Printing technology involves a laser beam heating and melting the surface of aluminum alloy powder corresponding to the contour of a part. #This process is repeated layer by layer, opening up new opportunities around optimization and quality.
#For example, it allows you to manufacture shapes of almost any geometry and integrate cooling ducts in the walls of the pieces.
#Thanks to this technology, the weight of the unit by 10% and has increased significantly the rigidity compared to traditional techniques. #Although the walls are only 1.5mm thick, the grid structures on its surface increase the rigidity between the engine and the gearbox twice.
#Additionally, the honeycomb design reduces wall oscillations, thereby improving acoustic characteristics of the unit in general.
#Porsche specifies that this "highly integrated approach is designed for use on the front axle of a sports car."
A few months ago the company introduced 3D-printed pistons that were successfully displayed on the 911 GT2 RS sports car.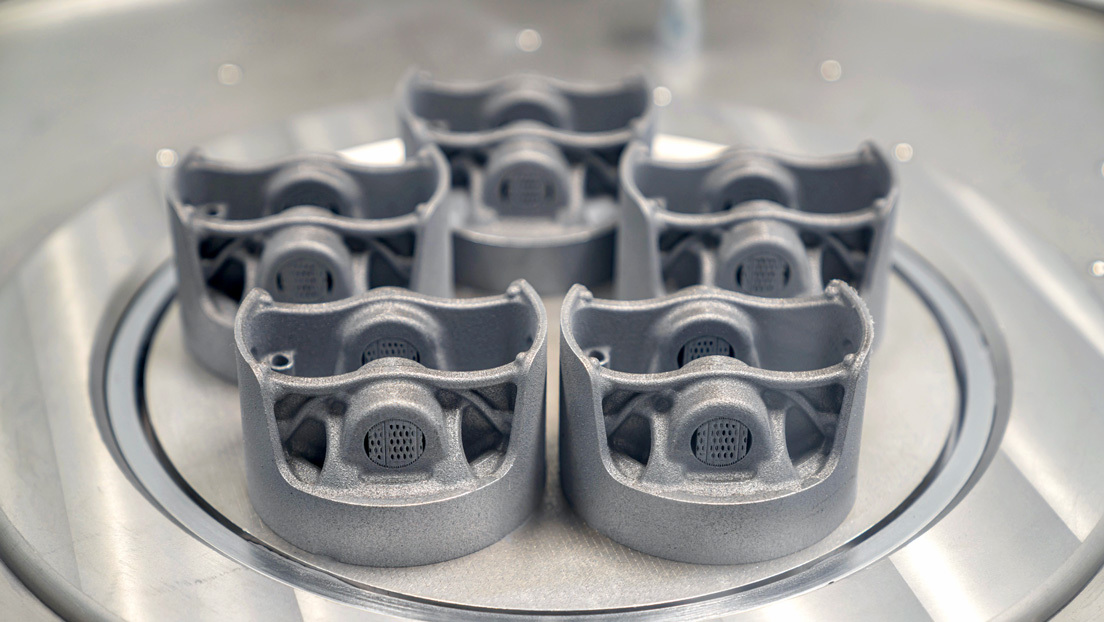 #If you liked it, share it with your friends!
[ source link ]
https://actualidad.rt.com/actualidad/378461-porsche-imprimir-3d-unidad-transmision-electrica
##Porsche #prints #electric #drive #unit #PHOTOS