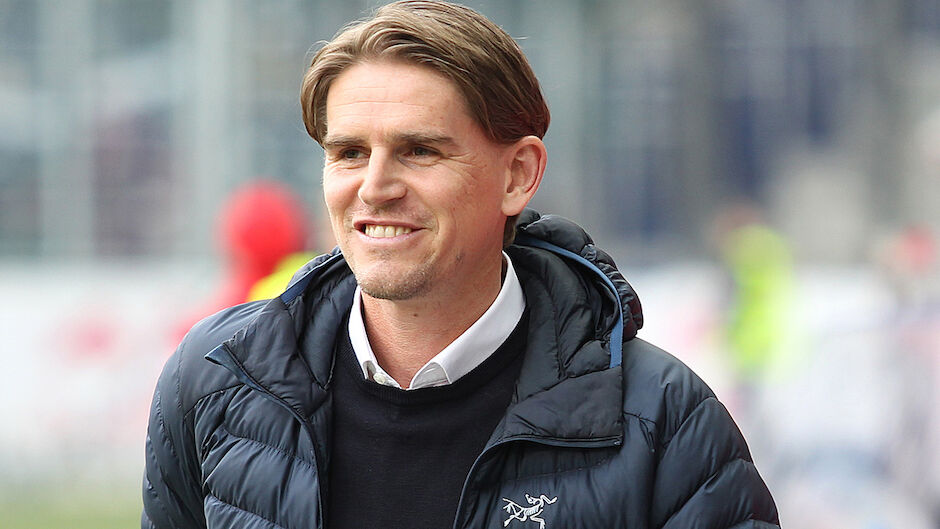 Photo: © GEPA
Vienna
– Wednesday, 11.09.2019, 10:21 clock

FC Red Bull Salzburg announced on Wednesday the contract extension with sporting director Christoph Freund.
The 42-year-old from Salzburg signs a new contract with the "Bulls" until June 30, 2023. Freund has been part of the club since 2006 and has been in the position of sports director since 2015.
During his tenure, Salzburg won four league titles, three cup titles and also reached the semi-finals of the UEFA Europa League.
Harald Lürzer, CEO of FC Red Bull Salzburg, explains: "The continuation of the cooperation with Christoph Freund as Sport Director was a logical and pleasing consequence for FC Red Bull Salzburg."
"We're happy with what he has achieved so far with the club and he's always able to bring exceptional players and coaches as well as young talents to the Salzach, who then develop here." He and Stephan Reiter make a perfect match Leadership duo we continue to build on. "


Source of text: © LAOLA1.at
Next in ECA: Great honor for Rapids Raphael Landthaler
to the top» COMMENT_COUNT comments
Legal Notice:
The comments of the users do not necessarily reflect the opinion of the LAOLA1 editors. LAOLA1 reserves
to delete comments without giving any reason, especially if these are criminal or civil law standards
violate morality or otherwise run counter to the reputation of LAOLA1. We refer to
this context in particular to our terms of use. The user can not synonymous in such cases
Assert claims. Furthermore, Sportradar Media Services GmbH reserves the right to assert claims for damages
criminal offenses and relevant facts.


Source link
https://www.laola1.at/de/red/fussball/bundesliga/news/bundesliga–rb-salzburg-verlaengert-vertrag-mit-christoph-freund/