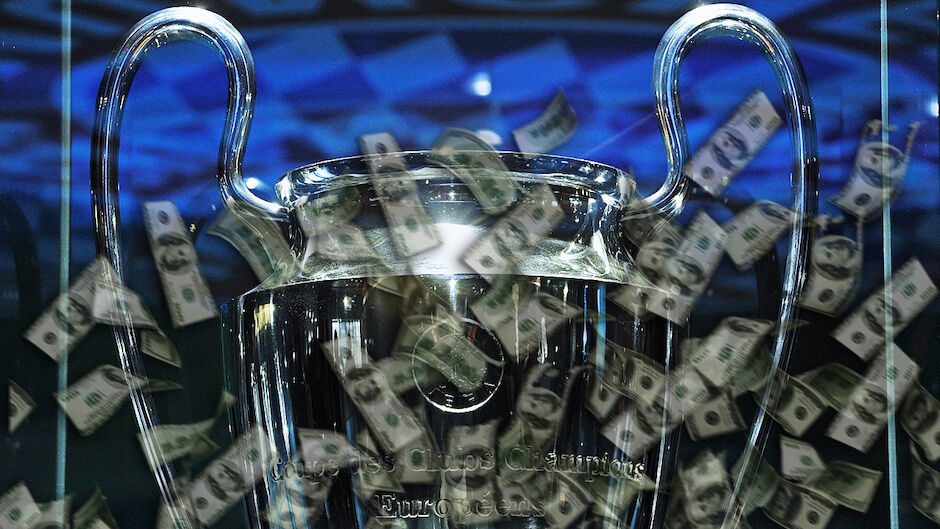 Photo: © getty
Vienna
– Thursday, 12.09.2019, 15:52 clock

The clubs represented in the European Cup have set a record this summer in terms of transfer expenditures.
The 80 clubs, which will compete in the Champions League and Europa League next week, spent nearly four billion euros for new players. This is the result of a report by UEFA, which was presented on Thursday.
Accordingly, the 32 clubs in the Champions League paid in the just completed transfer period around 2.7 billion euros for new entrants, the 48 clubs from the group stage of the Europa League spent about 1.3 billion euros.
From the Austrian Bundesliga champions Salzburg has made it into the Champions League, the LASK and Wolfsberger AC are the first time in the Europa League.


Source of text: © LAOLA1.at/APA
ÖFB President Windtner zu Hinteregger: "Bock shot"
to the top» COMMENT_COUNT comments
Legal Notice:
The comments of the users do not necessarily reflect the opinion of the LAOLA1 editors. LAOLA1 reserves
to delete comments without giving any reason, especially if these are criminal or civil law standards
violate morality or otherwise run counter to the reputation of LAOLA1. We refer to
this context in particular to our terms of use. The user can not synonymous in such cases
Assert claims. Furthermore, Sportradar Media Services GmbH reserves the right to assert claims for damages
criminal offenses and relevant facts.


Source link
https://www.laola1.at/de/red/fussball/champions-league/news/europacup-klubs-gaben-4-milliarden-euro-fuer-neue-spieler-aus/