Screen capture Carabinieri Treviso – An Austrian tourist ruins a statue in a museum in Italy. – © Rtbf
Like every summer, even if it is a little different with the health crisis that the world is experiencing, tourists are discovering new places in the world. While everything generally goes well, sometimes things happen. It happened last week in a museum near Treviso, in Italy, where an Austrian tourist smashed a 200-year-old statue. And the scene was captured by museum security cameras.
The incident took place on July 31 in the museum Gipsotecoa Canova of Possagno. While visiting a room where there are several marble statues, an Austrian tourist wants to pose for a photo on a statue of Pauline Bonaparte produced by Antonio Canova two hundred years ago. The man then lies down alongside the statue but when he gets up, we can see his reaction, filmed by the museum's cameras, that something is wrong. The tourist has, in fact, broken a toe of the statue. He then walks away casually, but the incident will not go unnoticed.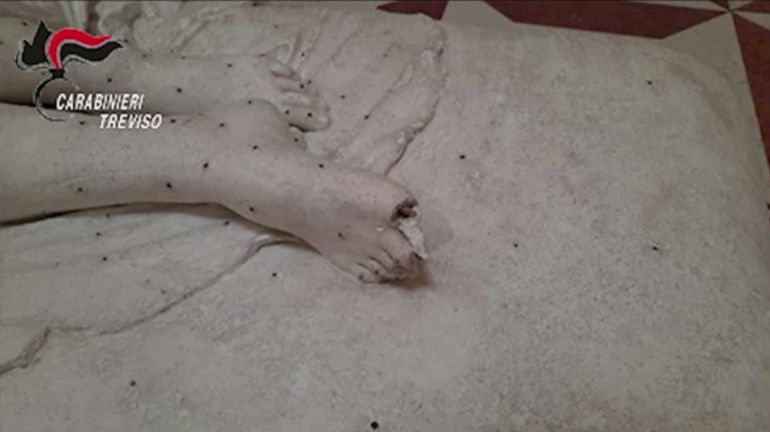 By measures for the coronavirus, tourists visiting museums in Italy must now leave personal information to possibly be contacted in case of tracing. This is how the tourist "pest" could be identified. The Italian police therefore contacted the clumsy tourist who recognized his "stupid gesture"A court in Treviso is currently deciding whether to prosecute the tourist.
In this summer period, tourist incidents are not rare. We remember in particular this young Chinese tourist who had chosen in 2013 to leave "his mark" on a bas-relief of the temple of Luxor in Egypt.
Source link
https://www.rtbf.be/info/societe/detail_un-touriste-casse-pieds-filme-abimant-une-statue-dans-un-musee-en-italie?id=10555481