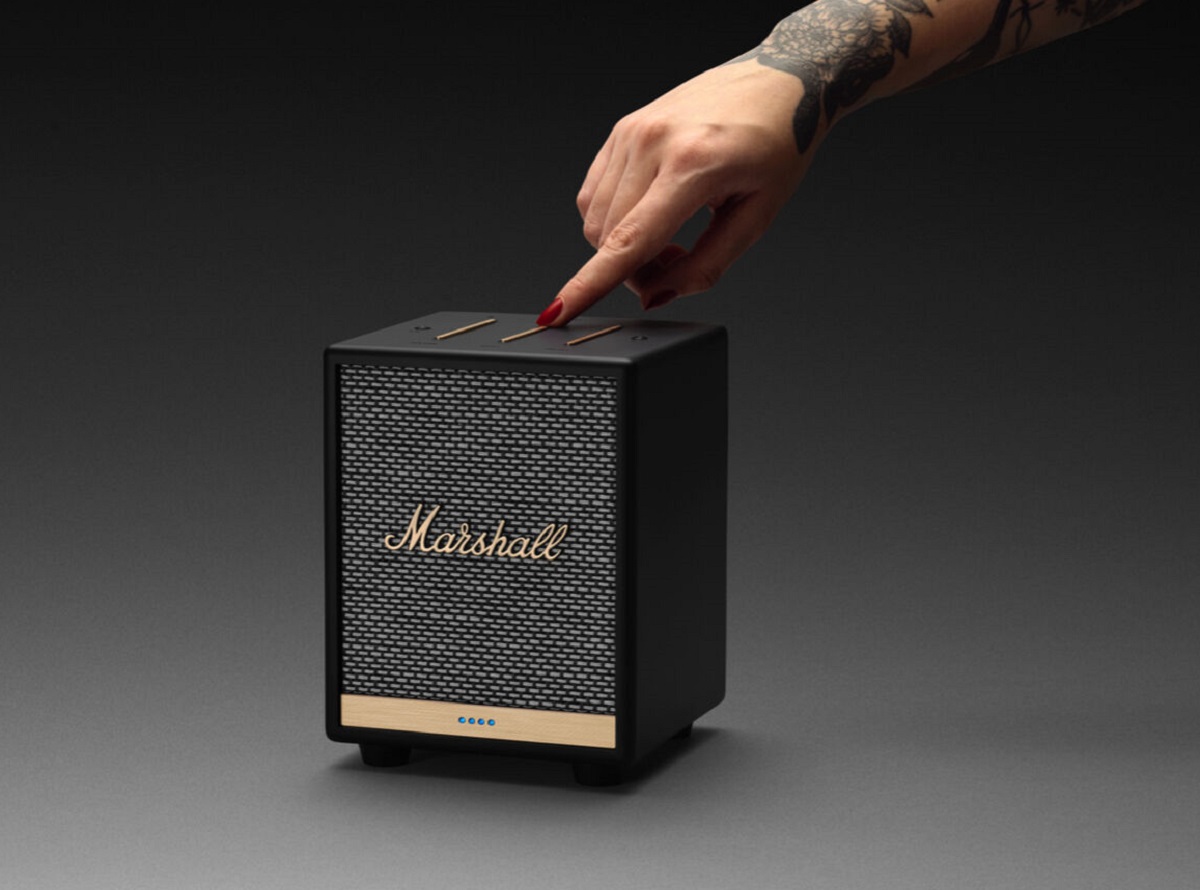 © Marshall
One more at Marshall! Strengthening its range of connected speakers, the British brand will welcome the little sister of the Stanmore and the Acton: the Uxbridge.
A small model at the average price of those of connected speakers, which does not forget the Marshall identity by adopting a pleasant and unique design.
A mini loudspeaker
Announced in Alexa version or in Google Assistant version (and not both at the same time), the Uxbridge smart speaker offers to combine power and compactness in a product only sedentary and oriented Multiroom. No battery therefore, it will remain on sector.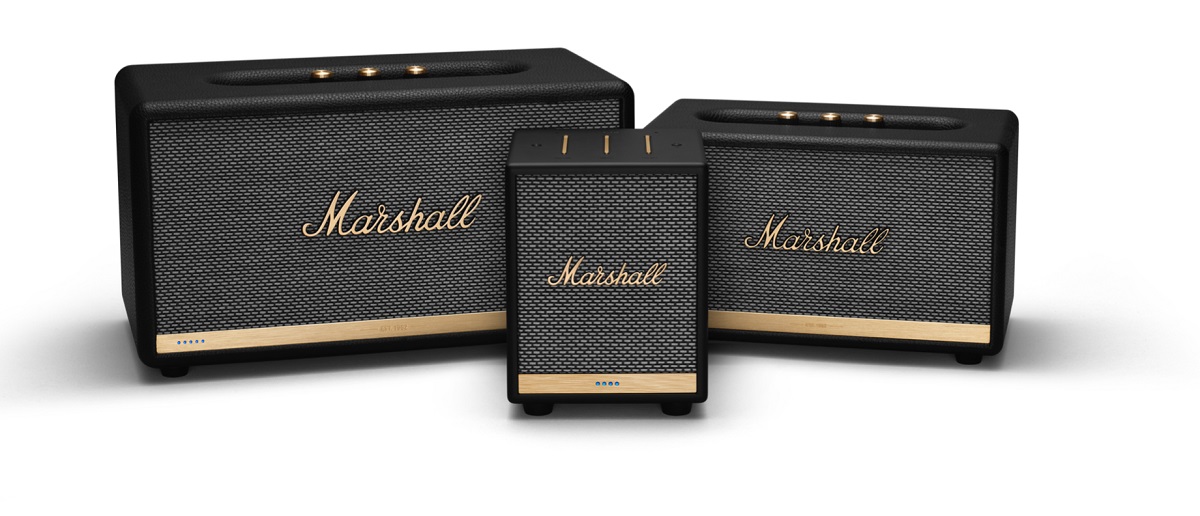 Little Uxbridge surrounded by Stanmore and Acton © Marshall
The Uxbridge, which has a dual band Wi-Fi connection (802.11 a / b / g / n and ac), is compatible with the Airplay 2 and Spotify Connect protocols. For the rest of the playback options, you will have to go through the dedicated Marshall Voice application. We will not fail to detail the reading options during a test.
To troubleshoot, the product keeps a Bluetooth 5.0 chip, without Marshall specifying multi-point compatibility, or compatible codecs. No word either about other inputs, jack or digital.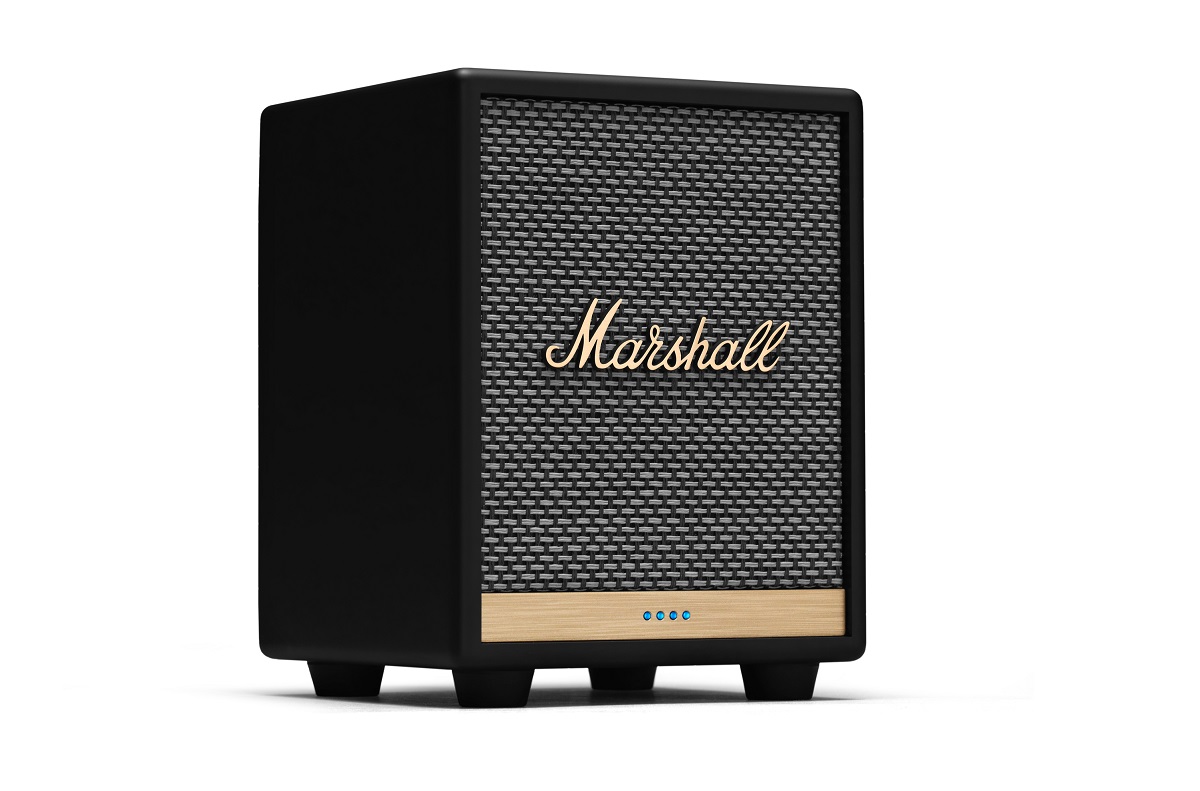 © Marshall
Whether in its Google Assistant or Alexa version, the Uxbridge uses a system of two microphones with noise control, in order to better isolate the voice. This multi-microphone arrangement is widely becoming the norm, allowing in particular to continue using all the functions of the connected speaker, even when it is playing music.
30 W big sound?
Let's be clear, the announced 30 W of the class D amplifier is not impressive on paper, especially since the quality will depend a lot on the speakers. Here, Marshall doesn't bother testing 360 or stereo sound. The Uxbridge operates in pure mono, using a bass / midrange speaker and a tweeter (treble) for an announced frequency response of 54 Hz – 20 kHz and a maximum sound power of 96 dB (measured at 1 m), which seems a priori very honest.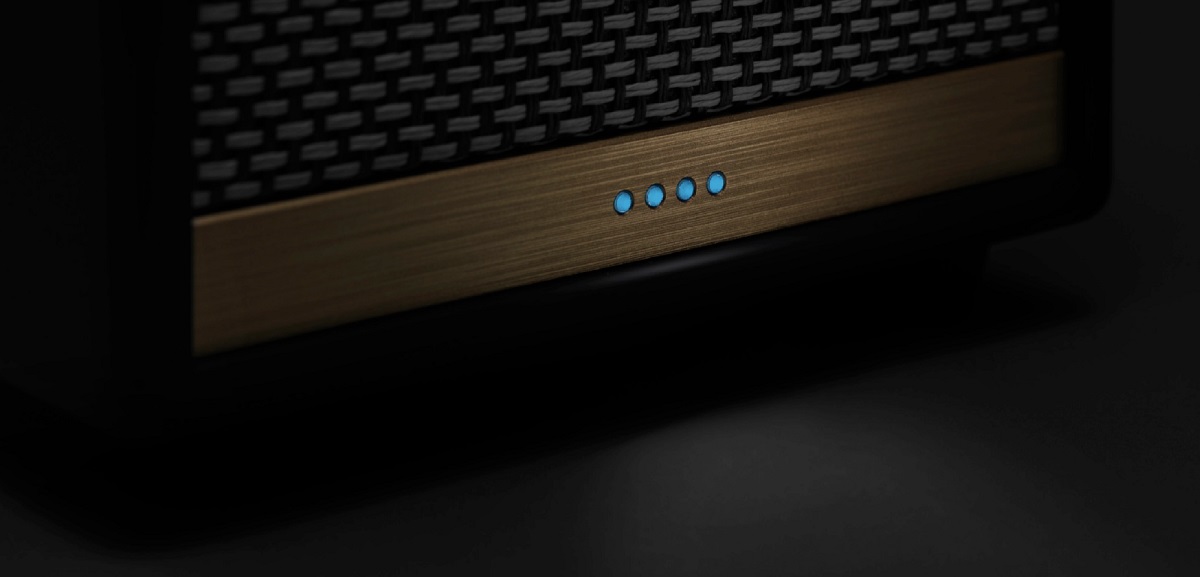 © Marshall
Despite its reduced size of 128 x 168 x 123 mm for a weight of 1.39 kg, the speaker incorporates, in addition to the sound adjustment and a playback button, control of bass and treble. Each adjustment knob takes the form of an elegant rod with brass accents, completely in the characteristic aesthetics of the brand.
We will not hide it, the product is above all interesting by its design. Thus, a good surprise on the sound level would quickly make it a little essential of the genre.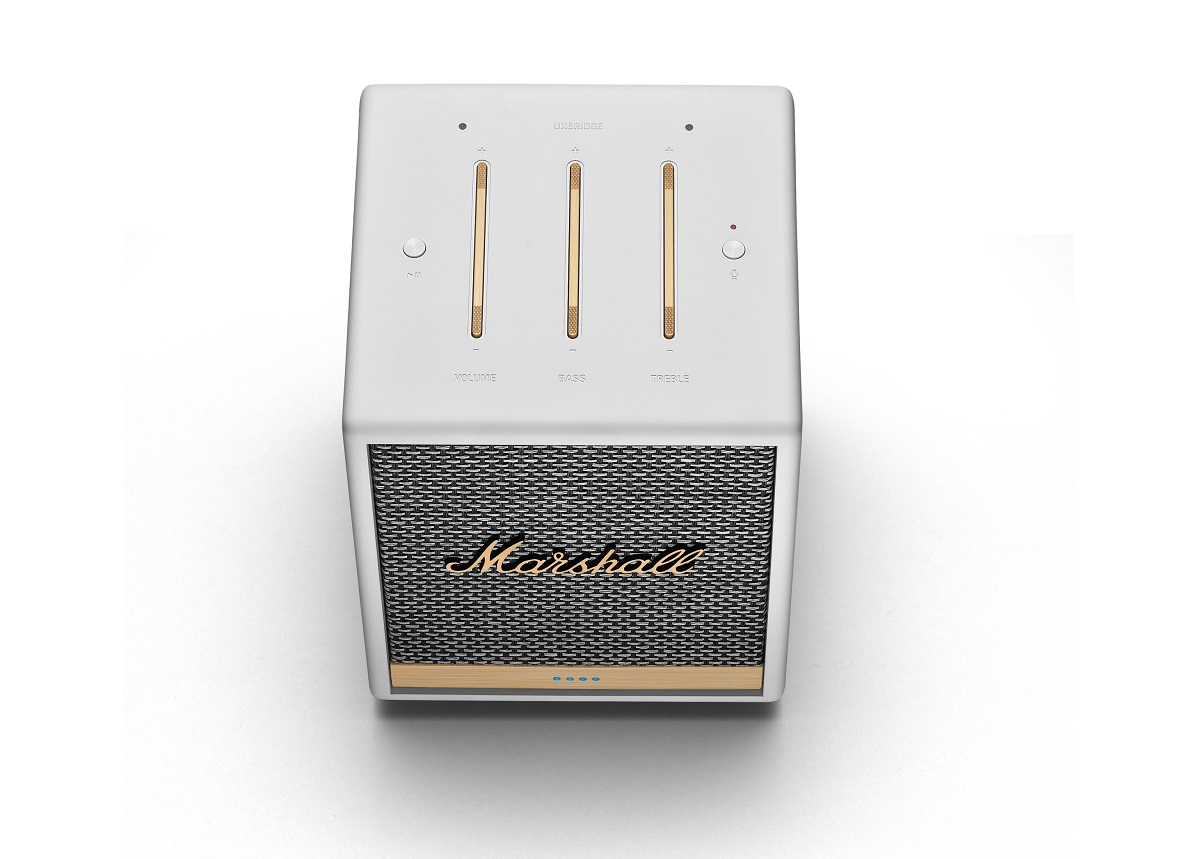 © Marshall
Announced in black or white finish for 200 euros, the Uxbridge will be available by April 8 in Alexa version, and early June in Google Assistant version.
Source: Press release
Source link
https://www.clubic.com/technologies-d-avenir/enceinte-intelligente/actualite-889784-marshall-uxbridge-mini-enceinte-connectee-design-rock.html