GREAT STORY – How to reconcile confinement and economic continuity? From the smallest details of the supply chain to support plans worth several hundred billion euros, Bruno Le Maire faces an unprecedented challenge.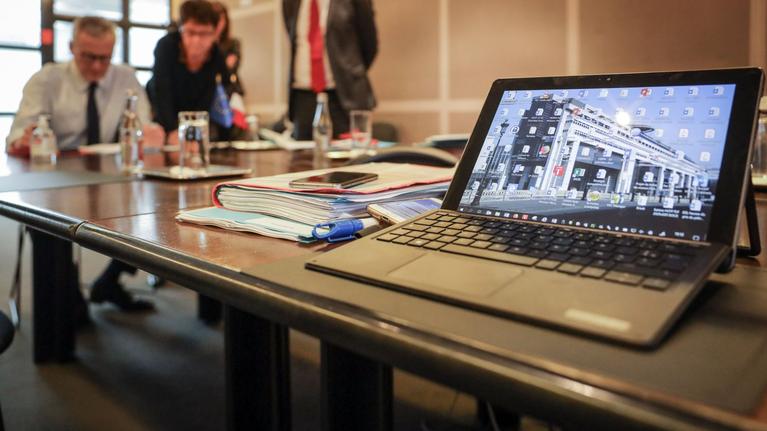 Bruno Le Maire looks tenderly at the small black plastic teleconference device (the "octopus" for initiates) in the center of the dark wooden table. "We will have done this week with our little octopus!" Sometimes you have to release the pressure, smile a little. The days are long at the Ministry of Economy and Finance. Like all of France, the fortress of Bercy fell into the strangeness of confinement and telework. The corridors of the huge building are deserted. At its end, it overlooks the depopulated Seine quays.
France is in a health war. It is also in economic war. A funny battle waged over conference calls over an octopus.
● The last meeting
Sunday March 15. The ritual is respected despite the circumstances. "Voted". This must be done since the first round of municipal elections has been maintained. Bruno Le Maire, who had pleaded three days earlier for their report to the President of the Republic, made
Source link
https://www.lefigaro.fr/conjoncture/a-fort-bercy-dans-la-tempete-du-coronavirus-20200325