These tests, which can be done in 15 minutes, could indicate if the patient has been infected with the virus, but not if he still is.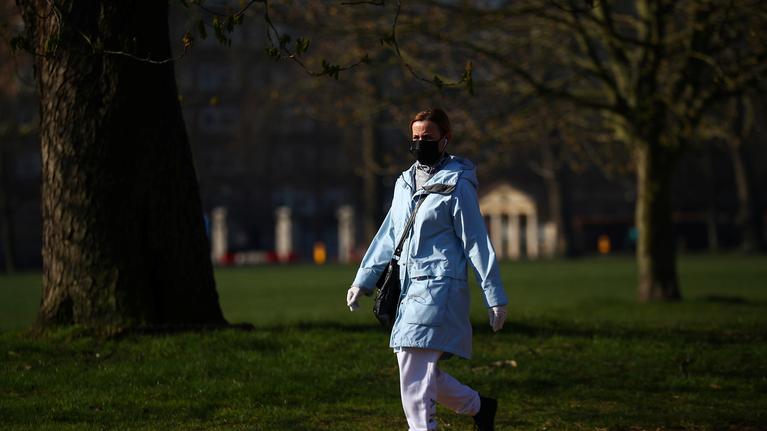 Massive screening of the British population, available via Amazon or in pharmacies, is being prepared in the United Kingdom, reports the British daily The Independant. At least 3.5 million tests of the coronavirus, which can be carried out in 15 minutes, will be distributed to citizens with symptoms and confined: this was announced by the director of Public Health England, the national service of infections of the United Kingdom. United.
This device should be available next week. A major turnaround in the country's government strategy to fight the Covid-19 epidemic.
A limited test
In practical terms, this test, which can be carried out at home, resembles a pregnancy test. To find out if he is carrying the SARS-CoV-2 virus, the patient will draw a drop of blood from his finger which, in contact with a reagent, will give a result in about fifteen minutes. However, the test has an important limitation: it can tell if the person has been infected with the virus, but will not be able to tell if the virus is still present in their body.
The test will detect the presence of IGM antibodies (immunoglobulins M), which emerge in the early stages of infection, and IGG antibodies (immunoglobulins G), which increase as the body "responds" to the virus.
Currently, only inpatients are screened for Covid-19 in the UK, an average of 5,000 to 6,000 tests per day. The government plans to increase this rate to 25,000 tests per day within four weeks. Like France recently, the United Kingdom is thus changing its strategy with a desire for massive screening: a response to the latest recommendations from the World Health Organization (WHO: "Test, test, test".
Source link
https://www.lefigaro.fr/sciences/covid-19-des-millions-de-tests-a-domicile-bientot-envoyes-par-amazon-au-royaume-uni-20200326