Since
Leo Messi
he broke the sole of his right leg in his first pre-season training last August 5 that
Blaugrana costumes have been mired in a trail of injuries
They certainly have a difficult explanation. Up to a total of ten players have entered Blaugrana nursing, mostly because of muscle injuries,
especially focused on the soleus and the biceps femoris
, the two major headaches of medical services at this start of the season.
The last to fall was the Portuguese Nelson Semedo, which will be five weeks off due to a break in the soleus of the left leg. But before they also fell from the team because of the sole: Messi and Luis Suarez. With the aggravating fact that the latter is a repeat offender by accumulating two breaks in this muscle in just three months, while Leo suffered a relapse during his recovery that extended his return to the pitch in three weeks.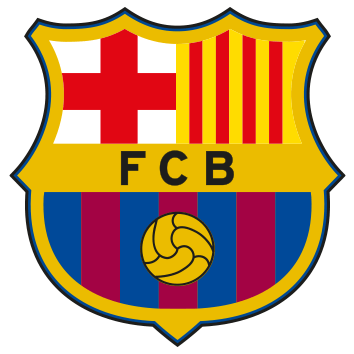 LaLiga Santander
* Data updated as of November 10, 2019
In any case, The crux of the problem is in hamstring injuries and especially in the biceps femoris. The last to fall has been Jordi Alba who broke during the match against Slavia in Prague in Champions of this Tuesday. The forecast is one month low, especially since it is a manual relapse, they will be more cautious when they return. But before Alba, Other players like Dembele – the biceps femoris is being his torture since he started his adventure at Barca – and Junior Firpo have had the same problems, accumulating several weeks off.
For its part, Samuel Umtiti is a special case: his stubbornness in not going through the operating room to solve his left knee problems It has taken him practically to a dead end. In a year and a half he has barely been able to play two games in a row. However, this season was not low because of the knee but a fissure in the right foot that took him more than a month off the pitch.
Another who also suffered a fissure in a bone, in his case the scaphoid of the left hand, was the goalkeeper Net, which went through the operating room to fix the fracture, needing five weeks to receive discharge.
Other players like Ansu Fati or Sergi Roberto have also had to go through the trance of injuries, although in both cases more tangentially as they are problems of little scope.
Right now in the Blaugrana infirmary there are only two players, Jordi Alba and Nelson Semedo, but The concern lies in the Blaugrana wardrobe when leaving a good part of the workforce with their respective selections, with the danger and wear that this implies.
Thus, almost half of the workforce has already gone through the infirmary, some even repeating -Dembele, Alba, Messi and Suarez- leaving a deep concern within the club, especially since none of the changes have been changed. Work routines compared to other seasons and there is a greater nutritional control and prevention monitoring. However, the swallowing of the injured seems unstoppable.
Source link
https://as.com/futbol/2019/11/10/primera/1573382710_307780.html
Dmca