The Athletic coach, with 7 of 9 points, was pleased that Athletic trailed the slap of the Levant at the end of the first part:
"When we were losing we were not able to trace or manage it well.
We had precipitation and we had talked about it because of that frustration. You have to have a cool head and
we have given continuity to the game because we were better
and we have managed well to lose. "
The break is now faced in another way, with those two victories (Espanyol and Levante) and the draw in Villarreal: "We come from good results, the last weeks are giving good feelings. We try to have balance. We accept the sticks and now we will be calmer, although we must be ambitious to prepare the game against Osasuna butt ", means Garitano, always cautious in his assertions.
A very complete match against Levante: "We have made good matches in San Mames, but today all the alternatives have been offensively seen: speed by band, combination between Unai Lopez and Muniain and then bypassed." Garitano and Capa's career have been parallel: "I've been with him for many years, I know him well, he's a growing player." And he pulled almost irony: "I have not seen him score a goal or in training, the light goes out a little in those goal positions." And Williams again on the right wing: "I saw him more stuck on his back and he participates more in a band on the outside. He can also play outside at home, having Raul, Iker and Willi in different positions is an advantage."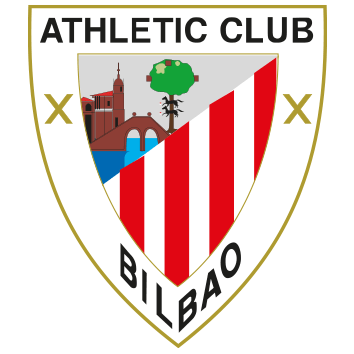 LaLiga Santander
* Data updated as of November 10, 2019
Yuri's shoulder keeps giving him the can: "He has a problem, it's not right, he allows him to play with a bandage, if he can't take the band Inigo Martinez or the end will do it. As long as he allows him to play … These 15 days will suit him." Aduriz is also ballasted at the hip: "He has been dragging already, we planned to stop him in the break with a treatment. He has played infiltrated and we have decided to stop him a little. We need him to recover well, he is the team symbol. He is going to get well ".
Villalibre was returning to the team despite not counting until now: "Everyone sees them, anyone responds, I'm glad he played. Without Aduriz they have to take responsibility. Surely we will need him during the year." The winter market is a possibility of departure for the Gernika battering ram. "We will see, we have Aduriz as a striker, we will see him. My idea was to go out, he does not want to have a young man without playing and fires. He has to reoffend. According to the needs of the team it will be decided."
Source link
https://as.com/futbol/2019/11/10/primera/1573401149_248698.html
Dmca