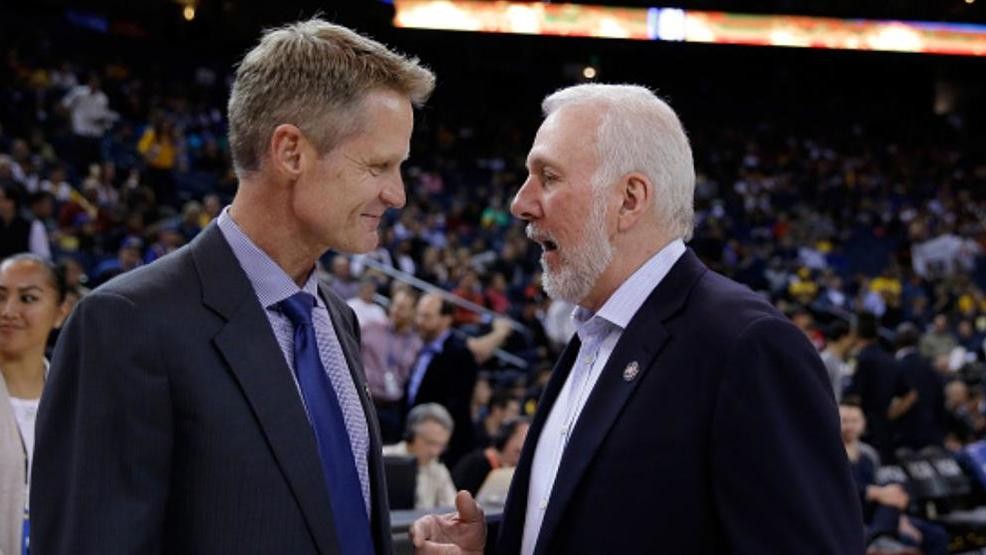 Many basketball coaches take a look at other sports to improve training or get ideas, and Steve Kerr is a fan of football and more specifically Liverpool. This afternoon, after the Reds 'win against Manchester City, he appeared on NBC Sports' show "The Men in Blazers" and explained that if he was head of the basketball in the United States, he would play the kids at … football!
" If I were the tsar of American basketball, I would say, "OK, I'm in charge of youth basketball in the United States, and I want every young basketball player to play football because it translates directly into the game. " Explains the Warriors coach. " The problem today in basketball is that young people are just trying to beat everybody in one-on-one with dribbling. They are incredibly good at dribbling, but they do not understand the pass and the movement, and that's what football would teach them.. "
Steve Kerr takes the example of Steve Nash and Toni Kukoc who played football when they were younger, and it has helped them to be great smugglers, but also to have a great reading of the game. " They understand the concept of the game in triangle, they understand the concept of passing the ball and cut behind his defender, is not it? That's football: finding angles, creating opportunities and creating scoring opportunities. "
Source link
https://www.basketusa.com/news/578417/steve-kerr-pense-que-le-football-est-tres-formateur-pour-les-basketteurs/
Dmca