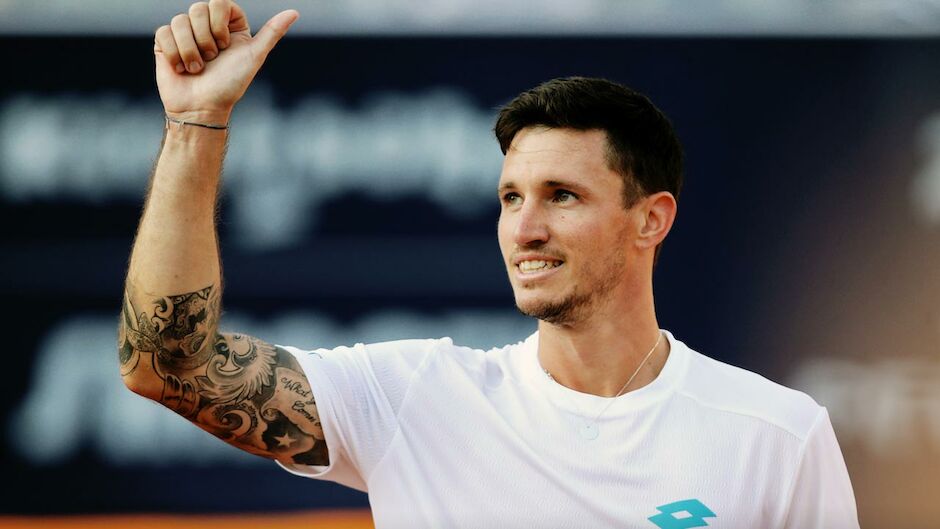 Photo: © GEPA
Bratislava
– Sunday, 10.11.2019, 17:57

Dennis Novak wins the tournament win at the ATP Challenger in Bratislava!
The Lower Austrian does not give the Bosnian Damir Dzumhur (ATP No. 103) the slightest chance and wins 6: 1 and 6: 1 after almost an hour. The 26-year-old takes his opponent equal to its first serve game and storms to the set win.
The second set begins with a break for Novak, he also takes the serve from 3: 0 to Dzumhur. At 4-0, the Bosnian fights off three Novaks breakballs, but the Austrian is no longer worth the win. With another break he makes the final.
After the victory in Taipei in April, it is the second success for the Lower Austrians on Challenger level. In June, Novak lost the final in Ilkley, England on grass.


Source of text: © LAOLA1.at
ATP Finals: Djokovic's sovereign opening victory against Berretini
to the top » COMMENT_COUNT comments
Legal Notice:
The comments of the users do not necessarily reflect the opinion of the LAOLA1 editors. LAOLA1 reserves
to delete comments without giving any reason, especially if these are criminal or civil law standards
violate morality or otherwise run counter to the reputation of LAOLA1. We refer to
this context in particular to our terms of use. The user can not synonymous in such cases
Assert claims. Furthermore, Sportradar Media Services GmbH reserves the right to assert claims for damages
criminal offenses and relevant facts.
Source link
https://www.laola1.at/de/red/sport-mix/tennis/atp/news/tennis–dennis-novak-stuermt-in-bratislava-zum-turniersieg/
Dmca