This Monday night, when
San Antonio Spurs
receive a
Memphis Grizzlies
,
Tony Parker will be honored with the removal of shirt number 9
of the texan franchise with which he won
four NBA championships
. All recognition for
the most important basketball player in the history of France
. Therefore, during the weekend in the social networks of San Antonio Spurs
several French stars of other sports
They took the opportunity to greet TP9 and express their importance as an example for several generations. Great champions like
Zinedine Zidane, Thierry Henry, Kylian Mbappe, Charles Leclerc and Jo-Wilfried Tsonga,
among others, who
greeted the legend of the Spurs
.
MORE | Tony Parker's shirt is removed: What other players left a mark with No. 9?
Zinedine Zidane, the technical director of Real Madrid and voted by his countrymen as best french athlete in historyHe had complimentary words for Parker: "I think Tony's career was great. It was an example and a benchmark for all the young athletes who chose basketball. Parker was one of the first French athletes to have a successful career in the United States and showed determination in what he wanted to achieve, which was very shocking to me when I saw it. I continued his career and admired everything he got".
A message from Zinedine Zidane to @tonyparker. 🇫🇷

🏀 Tony Parker Jersey Retirement pres. by @HEB and @SWBCServices
🗓 November 11
⏰ 6:30 pm
🎟 https://t.co/VbZeNOxZEv pic.twitter.com/PQxrDAOVgl

– San Antonio Spurs (@spurs) November 9, 2019
Another soccer legend who now serves as a coach and praised Parker was Thierry henry, he top historical scorer of the French National Team. With an old Spurs shirt on, the former striker said about his friend: "We go through many things together. People do not know, but for me several times you were like a stone to lean on and I hope I have been for you too. It's amazing that they remove your shirt, things like that don't happen just like that. But you deserve it, well done ".
"You've been a rock for me."

Nothing but respect from @ThierryHenry to @tonyparker. #MerciTony pic.twitter.com/TYe6xdDP58

– San Antonio Spurs (@spurs) November 9, 2019
Surely Zidane and Henry were heroes for a 16-year-old Tony Parker in 1998, when France established itself as world football champion at home and climbed to the top of that sport for the first time in the country's history. Not so much is known about the current Real Madrid coach, butor the former Arsenal and Barcelona striker always recognized himself as a great basketball fan: Many times he could be seen on the courts following matches, during his time as a New York player Red Bulls was a passionate New York Knicks fan and It was even included in the video game NBA 2K17.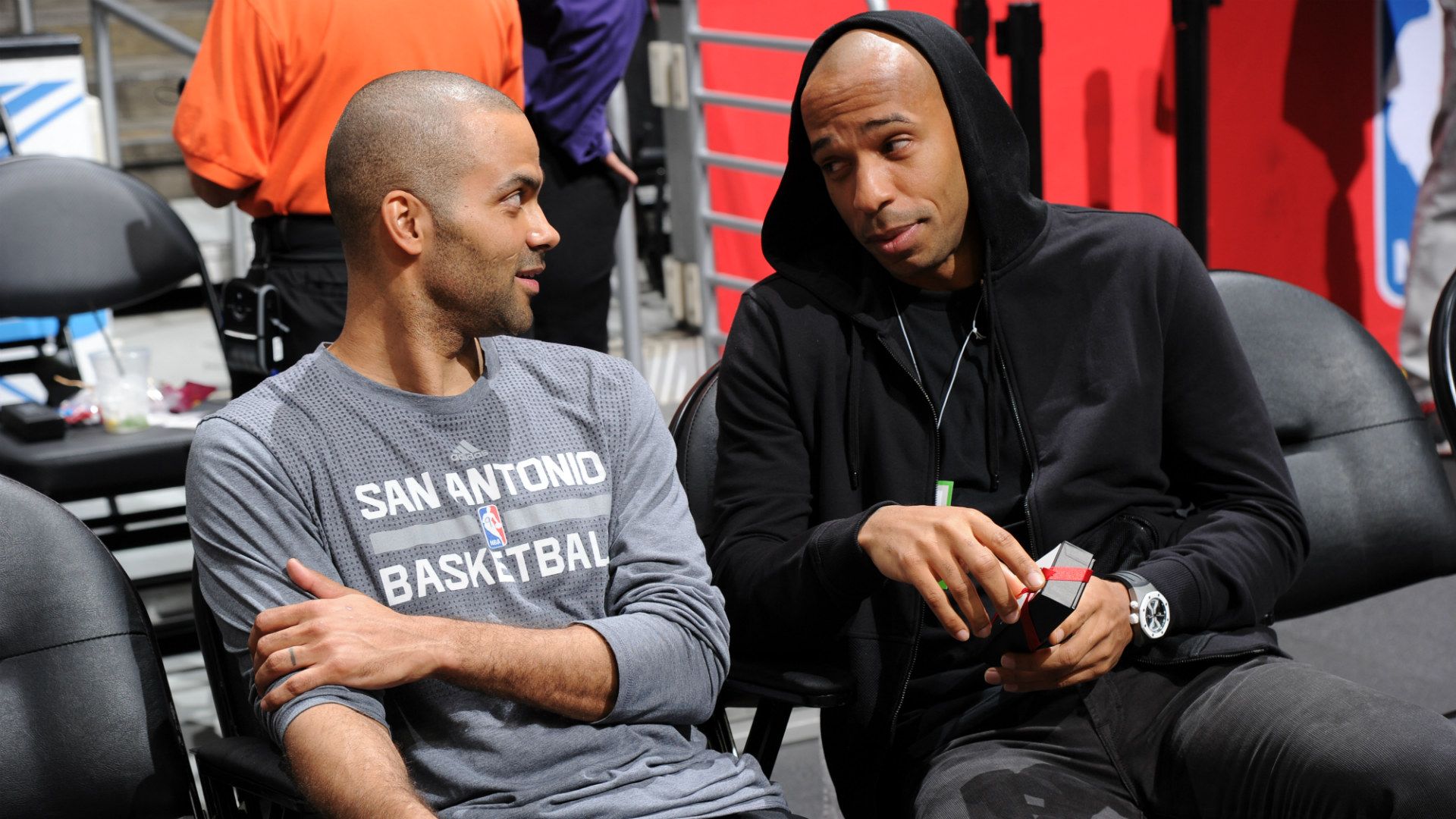 A young star like Kylian Mbappe, champion in the 2018 World Cup in RussiaHe also greeted Parker: "Tony is a legend of French sport and had a worldwide success. He represented France with his best skills and made a whole country proud". From another generation that someone bigger like Zizou or another of Parker's age like Henry, Mbappe (20 years old) remembers one of the last successes in Parker's career: the title achieved with France in the Eurobasket 2013, the only gold medal in the history of the French Men's Basketball Team. "I remember his speech at halftime of the semifinal of Eurobasket 2013. He energized the entire team, focused them, leading them to victory and then to the title. That moment will always be one of the moments of his career that impressed me the most ", declared the striker of Paris Saint-Germain.
As we prepare to remove @tonyparker's jersey on Monday, a few people from around the world have delivered special messages for No. 9.

First up: @KMbappe ⤵️ #MerciTony pic.twitter.com/amCCZNgAFG

– San Antonio Spurs (@spurs) November 9, 2019
Of the same generation that Mbappe is another of the young people called to make history in the next decade of world sport, Formula One driver Charles Leclerc, which this year made its debut in the Scuderia Ferrari and already won two Grand Prix. Leclerc, born in Monaco, a small city-state in southern France, said the following about the former Spurs player: "Your career was incredibly amazing, You were an example to many people, including me. It was a real pleasure meeting you, congratulations on everything you did. I am at the beginning of my career and you in the end, but If I have half the success you had, it will definitely be a successful career.. Thank you and I wish you the best for the future ".
Racing driver @Charles_Leclerc credits @tonyparker for being an example early on in his career.#MerciTony pic.twitter.com/nLAm1Ou5Wb

– San Antonio Spurs (@spurs) November 10, 2019
From the world of tennis They also recognized TP9. Jo-Wilfried Tsonga, which became world ranking number 5, he played the Australian Open final in 2008, won 18 ATP titles including the 1000 Masters of Paris (2008) and Toronto (2014) and lifted the Davis Cup with France in 2017In addition to obtaining the silver medal in men's doubles at the 2012 London Olympics, he said the following: "I only have good words to say about Tony's career, as it served as an example to follow for several generations. He showed that it was possible to reach the top. When he won the MVP prize of the Finals in 2007 it was a special moment, We don't usually expect that level of success. We inspire to be great athletes, but you have to go through many steps to get to that. That's why when he won the MVP we realized that it was possible. What he did requires incredible dedication, so I have a lot of respect for him".
French tennis player @ tsonga7 with some high praise for @tonyparker. 🎾🏀#MerciTony pic.twitter.com/sNTQLVi1iI

– San Antonio Spurs (@spurs) November 10, 2019
The opinions expressed herein do not necessarily reflect those of the NBA or its organizations.
Source link
https://ar.nba.com/news/zinedine-zidane-thierry-henry-kylian-mbappe-tony-parker-nba-homenaje-francia/1x7djp5200m3s159xtx0s7mq9f
Dmca