The opposition senator says she will take the head of state with the explicit purpose of calling new elections after the resignation of Evo Morales.
The second vice president of the Senate, the opposition senator
Jeanine Anez
He has announced that he will provisionally assume the Presidency of Bolivia after the resignation of Evo Morales and other officials in his line of succession.
Anez, of the Social Democratic Movement party, has told Unitel that this November 11 will be presented in La Paz to "formally assume" that responsibility "following the order of succession" and "in order to call new elections."
The ad comes after Alvaro Garcia Linera, Bolivian Vice President and next in the constitutional line of succession, will communicate the abandonment of his post. Shortly after, the president of the Senate, Adriana Salvatierra, also abandoned his position.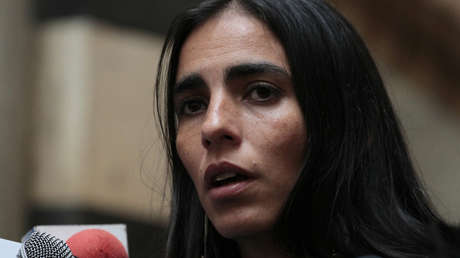 According to article 169 of the Bolivian Magna Carta, if the holder of that position does not assume the leadership of State in this situation, the responsibility rests with the president of the Chamber of Deputies, Victor Borda, that this same day announced his resignation.
In this case, as detailed in the Duty, members of the board of both houses of the Legislative Assembly – which have a president, two vice-presidents and secretaries – can take the leadership of Government, with priority for the Senate. In the event that these people refuse, one of the 166 parliamentarians may take office and call elections.
If you liked it, share it with your friends!
Source link
https://actualidad.rt.com/actualidad/333220-segunda-vicepresidenta-senado-asumir-presidencia-bolivia
Dmca