The
NBA 2K League
announces that the NBA 2K League European Invitational, the first league qualifying event in Europe, will take place on Friday, December 13 and Saturday, December 14 in London. The two-day event will identify several elite players. from Europe that will be eligible for the Draft 2020 NBA 2K League Draft *.
The NBA 2K League European Invitational will feature 20 players from Austria, Belgium, France, Germany, Spain, Turkey and the United Kingdom competing for two days of play, including practice matches and a double elimination tournament and participating in interviews with representatives of the league and team coaches. The NBA 2K League identified players for the event through the NBA 2K League Combine, Pro-Am Tournaments of the NBA 2K community and historical performances at NBA 2K events.
"We are excited to bring together the best NBA 2K players from all over Europe for our first European qualifying event," says NBA 2K League managing director, Brendan Donohue. "Based on the success of last year's APAC Invitational, which identified several players eligible for the Asia-Pacific region draft, it is important for us to further strengthen our group of players by providing more opportunities for best international players qualify for the NBA 2K League 2020 Draft. "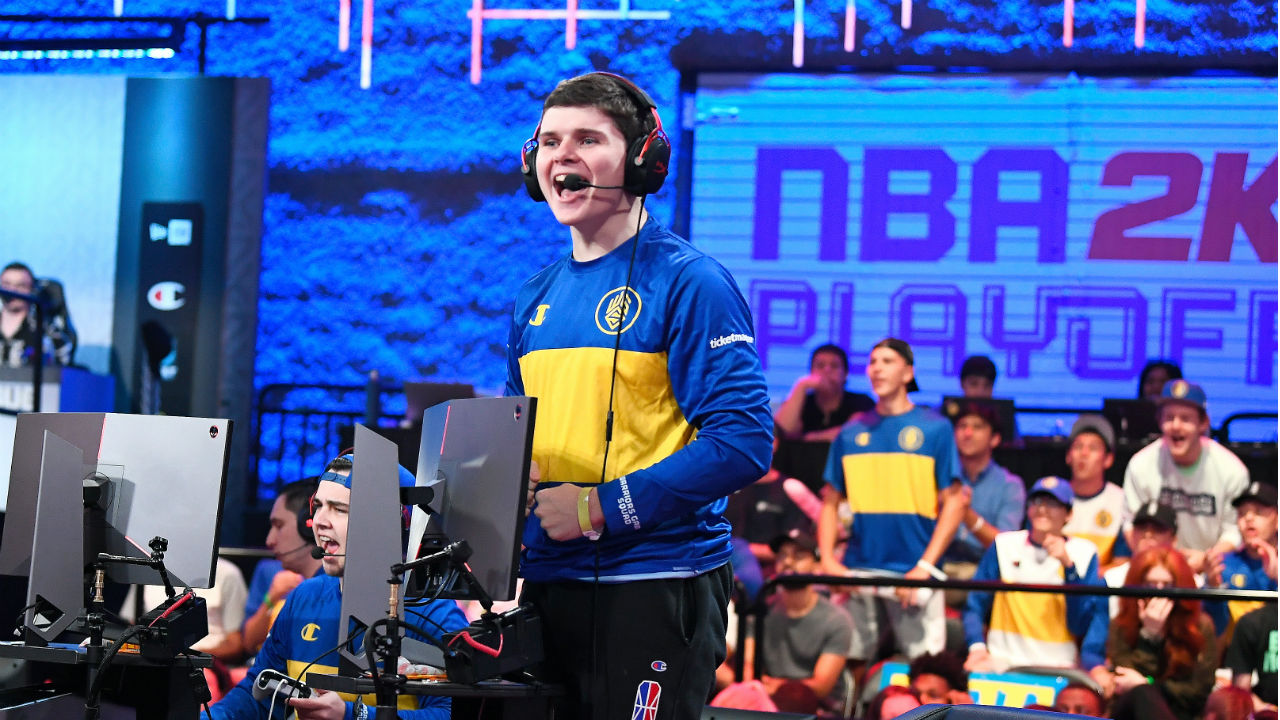 The December 14 double elimination tournament will be broadcast live on NBA 2K League Twitch and YouTube channels. At the end of the European Invitational, a committee composed of league representatives and team managers will identify several players who will be eligible for the 2020 NBA 2K League Draft.
NBA 2K League representatives who will serve as explorers in the European Invitational include the Senior Director of Gaming Esports Operations and Chief Pacers Coach Cody Parrent, the 76ers GC Head Coach and NBA 2K League 2019 Year Coach Jeff Terrell and the Knicks Gaming Center Harry "HazzaUK" Hurst (United Kingdom). Additional details about the European Invitational will be announced at a later date.
Three European players have competed in the NBA 2K League: Hurst, Jamie "vGooner-" Bull (UK), and Jannis "JLB" Neumann (Germany).
For more information, fans can follow the NBA 2K League on Twitter (NBA2KLeague), Instagram (nba2kleague), Facebook (NBA 2K League), Twitch (NBA2KLeague) and YouTube (NBA 2K League), and visit NBA2KLeague.com.
* Players will be eligible for the draft upon passing a background check.
Source link
https://es.nba.com/news/la-nba-2k-league-acogera-el-primer-evento-de-clasificacion-en-europa/10ky0c6byw6rezd3j10j1tqco
Dmca