In the 20-26 March coronavirus data announced by the Ministry of Health, Şırnak was among the 'low-risk' provinces with 13.57 people per 100 thousand people. Explaining the secret of Şırnak's success in the fight against coronavirus, Governor Ali Hamza Pehlivan said that it is due to their collective working understanding and their strict compliance with the measures.
The day of the coronavirus emerged in Turkey that they disrupt the Governor Wrestler measures, since "Our collective working understanding has been effective in the process of reducing the cases. Especially in March of last year, we conducted studies on areas that would be at risk before the cases started to appear in our country. One of these is the Habur Border Gate. There is serious circulation at the border gate. It has an average of 1500 vehicle output per day. There are also as many entries. There is an average of 3 thousand vehicle entry and exit traffic. We established our field hospital there early on. We deployed our healthcare teams. One of our team is still working. We paid great attention to symptom screening and disinfection of vehicles at the entrances and exits. Until today, there has been around 1.5 million vehicles entering and exiting there, as well as 500 thousand citizen circulation. We've scanned them all" said.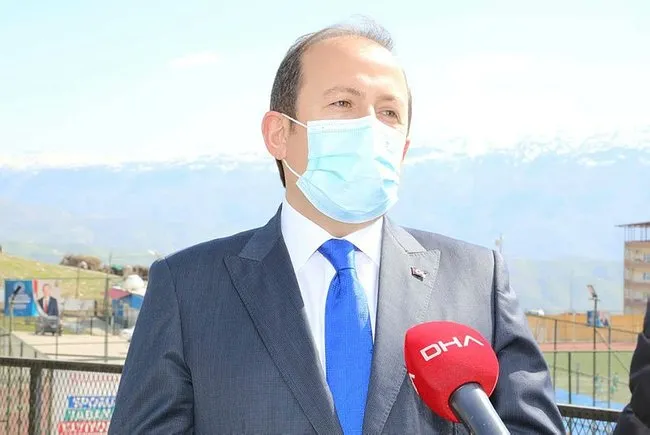 "WE SEE THE BENEFIT OF NON-CONTACT TRADING"
Stating that they started contactless trade at the Habur Border Gate after the increase in cases in Iraq, Governor Pehlivan, "At the Habur Border Gate, we started an application under the name of contactless trade with the support of our Ministry of Commerce and the Ministry of Interior, especially during the period when the cases intensified. We have seen the benefit of this application too. Our companies cooperated with us. After changing the driver, the driver picked up the trucks and handed them over. The delivered vehicles have undoubtedly been disinfected inside and outside and are still being passed. After waiting for a certain period of time, they are allowed to continue on the road."he spoke.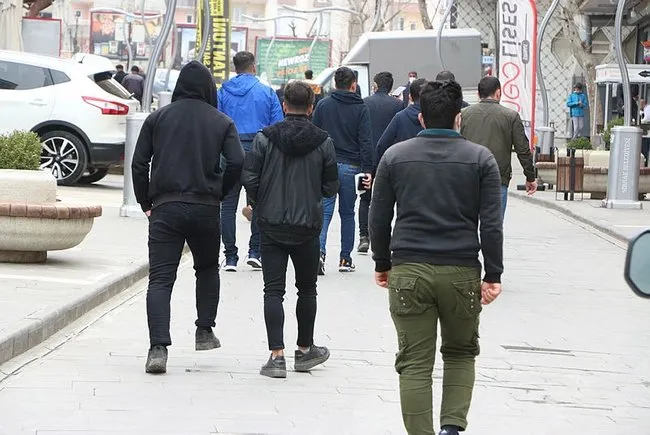 100 FILATION TEAMS ON THE FIELD
Pehlivan, who stated that nearly 100 filming teams are on the field every day in Şırnak and its districts, "We operate with nearly 100 filming teams throughout the city. They are on the field every day. We also created audit units together. We tried to reach our central districts, villages and hamlets where there were public officials and police officers, and we expected the sensitivity of our citizens to contribute in this process. All of our friends, including myself, have made an effort to go out to the field together. We made intensive visits especially to our tradesmen." said.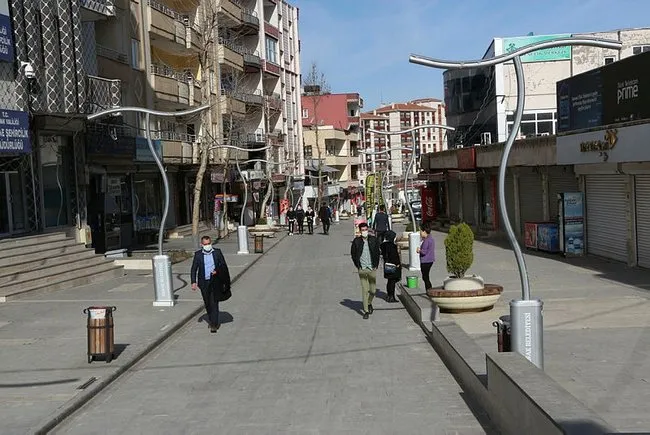 "VIRUS LIKES INVITATION"
The number of provinces across Turkey in the red category increased with each passing day Wrestler Governor has also warned citizens for complacency, said:
"The process continues. The number of provinces in the red category has also increased in the recently announced risk map. In this sense, we need to increase our efforts even more. We should definitely not be complacent because the virus loves to complacent. It spreads immediately and, God forbid, the number of cases can increase. In this sense, especially when such statements are made, we immediately get together with our citizens and make suggestions. Let's not compromise on measures. This process continues. If we have succeeded in becoming a blue city together, we can only bring it to continue together. Otherwise, God forbid, it has no meaning when it turns upside down. We say that we need to be much more careful in order to find the place of this effort.."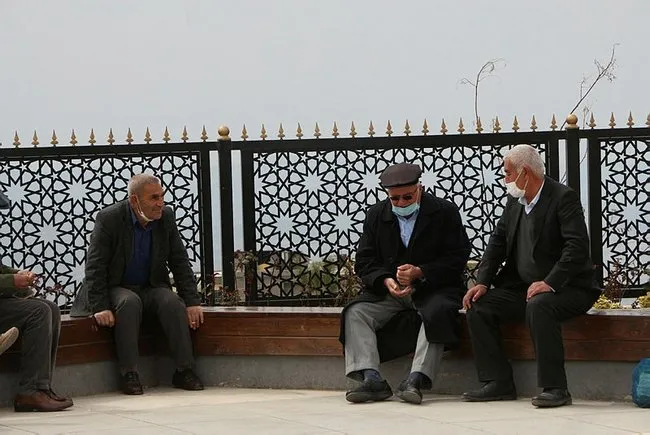 "WE WILL CONTINUE WITH THE SAME SERIOUSITY"
Noting that 520 thousand people were screened throughout Şırnak, Governor Pehlivan said, "The population of our city is approximately 540 thousand. In this context, we have undergone a health screening of 520 thousand citizens. This is an important figure. These studies will continue from now on. When a case is encountered at any point, not only that point, but also create a diameter, our friends and we conduct our scans and tests in case of need. After that, we will continue to execute. We will continue with the same seriousness until today, I hope we will continue with the same seriousness."he spoke.